Coronavirus in Texas: H-E-B accused of price gouging in lawsuit; Texas asks feds for .4 billion to offset unemployment cost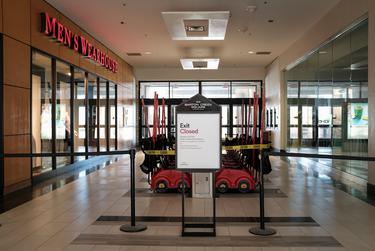 Wednesday's biggest developments:
Texas reports 34,422 cases and 948 deaths
Texas asks federal government for $6.4 billion to offset unemployment payouts
Austin health official sees coronavirus clusters among construction workers
H-E-B responds to price gouging allegations in federal lawsuit
Texas reports 34,422 cases and 948 deaths
[12:45 p.m.] Texas reported 1,053 more cases of the new coronavirus Wednesday, an increase of about 3% over the previous day, bringing the total number of known cases to 34,422. No new counties reported their first cases Wednesday; over 85% of the state's 254 counties have reported at least one case.
Harris County has reported the most cases, 7,128, followed by Dallas County, which has reported 4,623 cases. See maps of the latest case numbers for each county and case rates per 1,000 residents.
The state has reported 42 additional deaths, bringing the statewide total to 948 — an increase of about 5% from Tuesday. Harris County reported four additional deaths, bringing its total to 144 deaths, more than any other county.
As of Wednesday, 1,812 patients are known to be hospitalized in Texas. That's a decrease of 76 patients from Tuesday. At least 438,938 tests have been conducted. — Chris Essig
Texas asks federal government for $6.4 billion to offset unemployment payouts
[11:52 a.m.] Texas will ask the U.S. Department of Labor for $6.4 billion in federal advances to offset the cost of unemployment relief payouts during the coronavirus pandemic, according to a POLITICO report.
Of the nine states that are seeking $36 billion total in advances, Texas' ask – for May, June and July – is the third largest, according to POLITICO. Illinois is requesting $11 billion in May and June, and California is asking for $8 billion over the same time period.
More than 1.5 million Texans have filed claims for unemployment in the six weeks since officials began shuttering businesses across the state, with 254,199 Texans filing new claims last week. — Sami Sparber
H-E-B accused of price gouging eggs in federal lawsuit
[11:40 a.m.] H-E-B is being sued in federal court after a group of shoppers accused the store, along with two other Texas-based grocery stores and 18 other businesses nationwide, of price gouging eggs because of the coronavirus.
Shoppers said H-E-B and the other companies nearly tripled the price of eggs following Gov. Greg Abbott's March 13 disaster declaration, according to an Austin American-Statesman report.
"As in any time of economic turmoil, there are those who seek to profit from the misery of millions," reads the lawsuit, filed in Austin on March 30, according to the Statesman. "Defendants, who are producers, wholesalers, and retailers of eggs, comprise one such set of actors seeking to unfairly profit from the increased consumer demand for eggs in the midst of the ongoing crisis."
An H-E-B spokesperson called the lawsuit "baseless" and said the grocery story chain "denies these meritless allegations."
"While producers' egg prices did dramatically increase, H-E-B often absorbs such price increases to protect Texans who need eggs," Dya Campos, Director of Public Affairs and Governmental Affairs, said in a statement. "H-E-B lost money on eggs rather than passing the cost increases along to its customers … It is shameful that we have to deal with this baseless lawsuit, filed without even the barest of investigation into our prices." — Sami Sparber
Austin-area health official says clusters of positive cases are emerging among construction workers
[5 a.m.] Austin-Travis County Health Authority Dr. Mark Escott told city officials Tuesday that clusters of coronavirus cases have emerged among construction workers, the Austin American-Statesman reported.
"The people who are getting sick right now are generally people who are working right now," Escott said. "That risk is going to increase the more people who are working."
The paper reported that health officials didn't release exact figures of positive cases by industry, but they plan to account for patients' occupations as the economy continues reopening. — Brandon Formby

Source: Texas Tribune