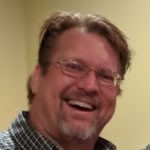 Paleontologists have discovered the oldest dinosaur ever found in Africa, and one of the earliest to ever evolve. Stories are difficult to understand without starting at the beginning, and the story of the dinosaurs' nearly 200 million-year reign on Earth is no exception. The researchers hope the fossil can fill in critical gaps in the
The post Scientists Unearth Africa's Oldest Known Dinosaur, Filling a Critical Gap in the Fossil Record appeared first on Good News Network.
Support Systems does not have any friends yet.